There are different categories for becoming a US permanent resident. You should get yourself familiar with them on US Citizenship and Immigration Services website. It's very important to do it right.
You should also get a right Visitor Health Insurance coverage. Please go to this web page to learn more.
Are you seeking to adjust your status and become a U.S. permanent resident under a family-sponsored or employment-based preference immigrant visa? If you have not yet had a relative or employer file an immigrant visa petition on your behalf, please learn more about the Adjustment of Status Filing Process. If you already have a petition filed or approved on your behalf, you may have to wait for an available visa in your category (if applicable) before you can file your Form I-485, Application to Register Permanent Residence or Adjust Status. Please read more here.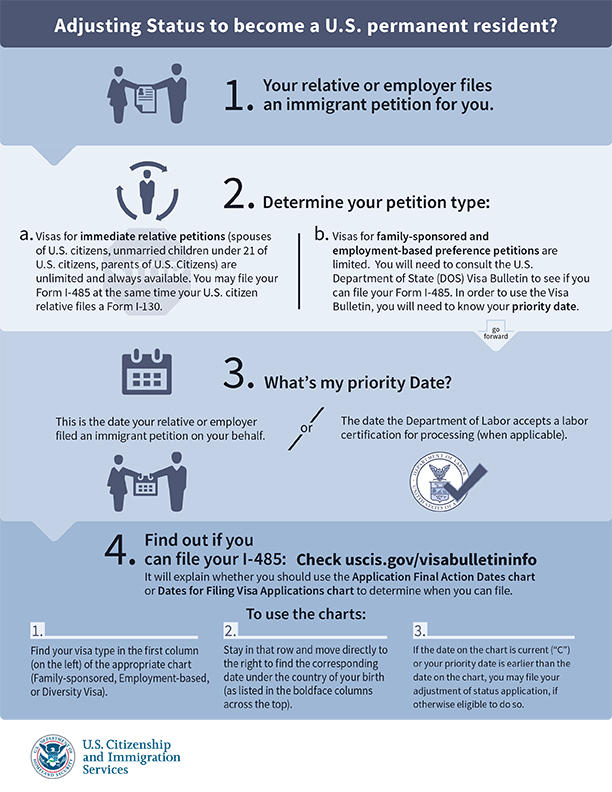 Don't forget to get a Visitor Health Insurance while you're waiting for a Green Card. Learn more about different Visitor Health Insurance Plans offered by India Network Services.
About India Network Health Insurance
India Network Services is a US-based company that administers visitor health insurance to tourists, students, temporary workers and their families. Visitor medical insurance plans are offered for all age groups with both fixed coverage, comprehensive coverage and with or without pre-existing condition coverage.