Before you are leaving to the US while your immigration papers are in the process, you should apply for a special travel document. U.S. Citizenship and Immigration Services will tell you more about these documents. On USCIS website you always can find new information about immigration process. Also get a Visitor Health Insurance while you're waiting to get your immigration status. Please go to this web page to learn more.
USCIS issues four types of travel documents: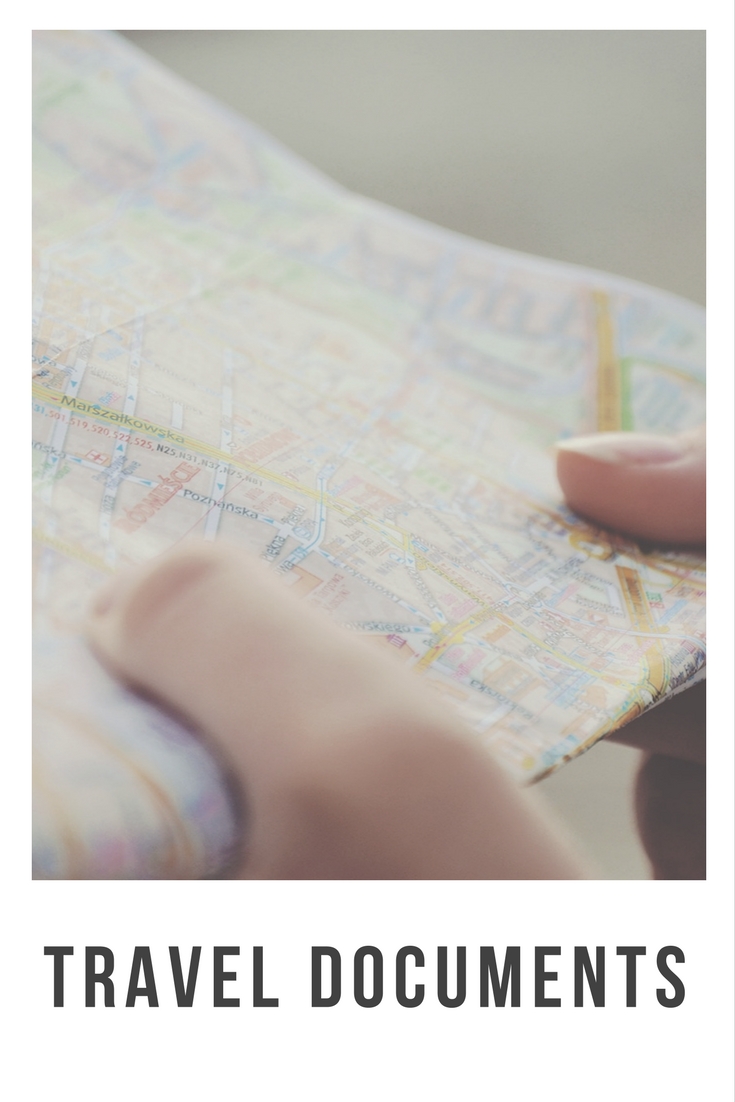 Advance parole
Refugee travel document
Re-entry permit
Carrier documentation
If you have an emergency and need to travel outside the United States, read our Emergency Travel page for additional information.
Advance Parole
Advance parole allows you to travel back to the United States without applying for a visa. A transportation company (airlines) can accept an advance parole document instead of a visa as proof that you are authorized to travel to the United States. An advance parole document does not replace your passport.
Please note that having an advance parole document does not guarantee that you will be allowed to reenter the United States. At the airport or border, a U.S. Customs and Border Protection (CBP) officer will make the final decision about whether to allow you to reenter the United States.
Advance parole is most commonly used when someone has a pending:
For information on how to apply for advance parole, go to our Form I-131, Application for Travel Document page.
Refugee Travel Document
USCIS issues refugee travel documents to people with refugee or asylum status and to lawful permanent residents who obtained their Green Cards based on their refugee or asylee status.
You must have a refugee travel document to return to the United States if you:
Have refugee or asylee status but are not a lawful permanent resident (Green Card holder); or
Are a derivative asylee or refugee.
If you do not obtain a refugee travel document before you leave the U.S., you may be unable to re-enter the United States or you may be placed in removal proceedings before an immigration judge.
For information on how to apply for a refugee travel document, go to our Form I-131, Application for Travel Document page. For more information, see the  Fact Sheet: Traveling Outside the United States as an Asylum Applicant, an Asylee, or Lawful Permanent Resident Who Obtained Such Status Based on Asylum Status (PDF, 45 KB).
Re-entry Permit
Permanent or conditional residents should apply for a re-entry permit if they will be outside the United States for one year or more. While it is valid, a re-entry permit allows you to apply for admission to the U.S. without having to obtain a returning resident visa from a U.S. Embassy or Consulate. Go to our Form I-131, Application for Travel Document page for information on how to apply.
Carrier Documentation
Carrier documentation allows an airline or other transportation carrier to board permanent residents who have temporarily been outside the United States and whose Green Card or re-entry permit has been lost, stolen or destroyed.  If you are a permanent resident in this situation, you may need to file a Form I-131A. Go to the Form I-131A, Application for Travel Document (Carrier Documentation) for more information.
Please go to USCIS webpage to get more information.
To protect yourself from financial troubles, you need to get a Visitor Health Insurance. That will help you during your immigration process. On this page you can learn more about Visitor Health Insurance plans offered by India Network Services.
India Network Services is a US-based company that administers visitor health insurance to tourists, students, temporary workers and their families. Visitor medical plans are offered for all age groups (0-99 years old) with both fixed coverage, comprehensive coverage and with pre-existing condition coverage.
Please visit this page to get a quote of Visitor Health Insurance Plans offered by India Network Services.