Don't forget to purchase a visitor health insurance while you're waiting for your immigration papers. There are a lot of different plans available for new immigrants, temporary workers and green card holders. Go here to see them.
U.S. Citizenship and Immigration Services (USCIS) announced on 04/27/2018 that the agency will begin phasing in use of the U.S. Postal Service's (USPS) Signature Confirmation Restricted Delivery service to mail Green Cards and other secure documents beginning April 30, 2018.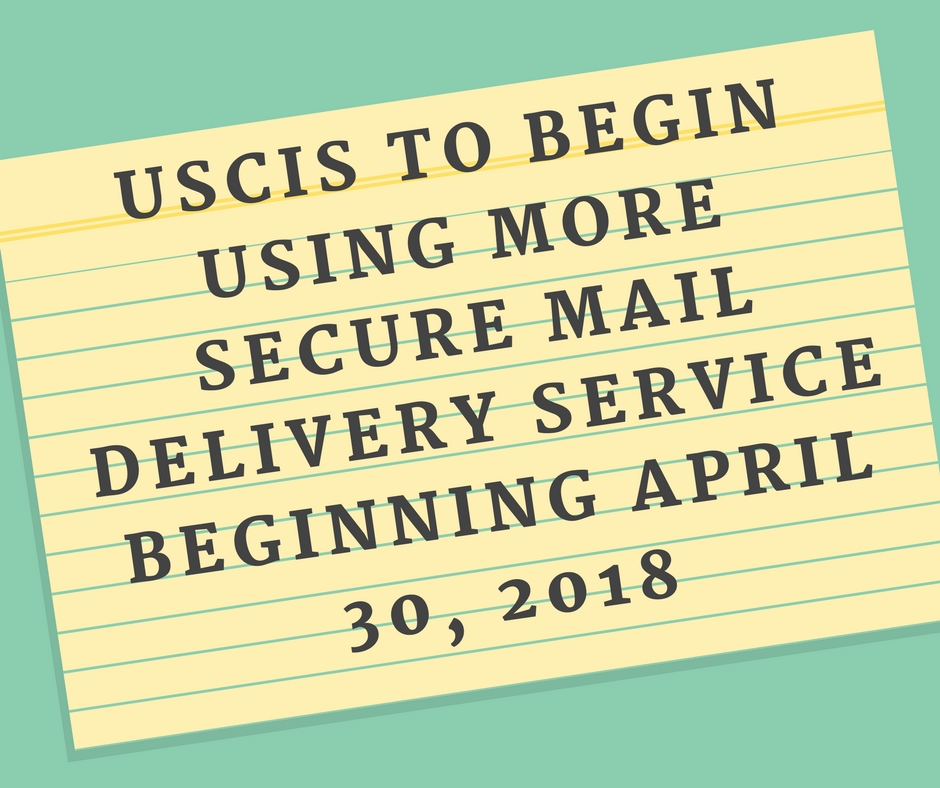 The first phase will affect documents that need to be re-mailed because they have been returned as non-deliverable. These documents include Permanent Resident Cards (also called Green Cards), Employment Authorization Cards, and Travel Booklets. Applicants who have changed mailing addresses during the course of the application process are more likely to have their secure documents sent with the new delivery method, which USCIS will expand to all secure documents in the future.
As part of the new delivery method, applicants must present identification to sign for their documents upon delivery. They also have the option to designate an agent to sign on their behalf by completing the Postal Service's PS Form 3801, Standing Delivery Order (PDF) or PS Form 3801-A, Agreement by a Hotel, Apartment House, or the Like (PDF). Applicants can sign up for USPS Informed Delivery to receive delivery status notifications. Applicants will also have the option to arrange for pickup at a post office at a convenient date and time by going to the USPS website and selecting "hold for pickup."
Signature Confirmation Restricted Delivery increases the security, integrity, and efficiency of document delivery. The Signature Confirmation Restricted Delivery process provides better tracking and accuracy of delivery information, improving service to applicants.
Information on how to track delivery of secure documents is available on the USCIS website.
For more information on USCIS and its programs, please visit uscis.gov or follow us on Twitter (@uscis), YouTube (/uscis), Facebook (/uscis), and Instagram (@USCIS).
The source: United States Citizenship and Immigration Services. Please go to their website to learn more.
Please visit this page to get a quote for Visitor Health Insurance plans for new immigrants, visitors, temporary workers, green card holders and US citizens offered by India Network Services.
India Network Services is a US-based company that administers visitor health insurance to tourists, students, temporary workers and their families. Visitor medical plans are offered for all age groups (0-99 years old) with both fixed coverage, comprehensive coverage and with or without pre-existing condition coverage.